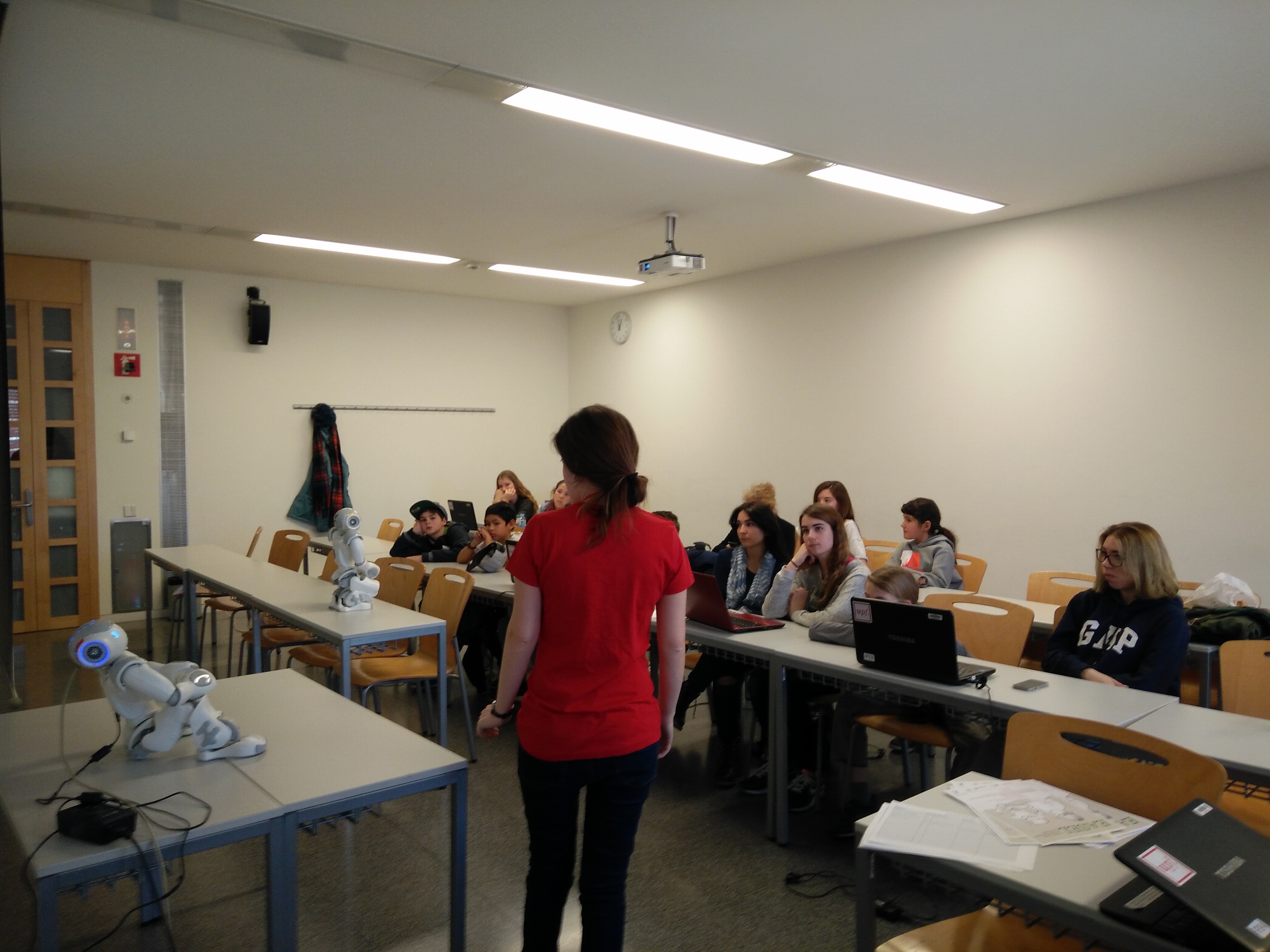 Full immersion in science and technology for girls of any age during the Girls/hack event in Barcelona!
Great success of the EASEL tutoring workshop on "Personalities for Robots" offered by SPECS with Vicky Vouloutsi and Maria Blancas.
In this course, participants will learn how to program a small humanoid robot and make it behave according to personalities expressing different emotions.
2 Courses
Duration 1hr 30 min
Attending girls: 25
Age 12-17